Our Commitment to you
At HAPARI, it is our mission to create swimwear that enhances a woman's natural beauty — no matter her shape. That's not a slogan; it's the reason we're here. So, with that in mind, we've created mastectomy-friendly swimwear to help women who've experienced a single-, double- or partial-mastectomy to look beautiful and feel confident.

After having my double mastectomy, I struggled to find swimwear that was stylish yet provided the coverage I needed. But I could not be happier with multiple HAPARI tops – with their adjustable straps, durable fabric and fantastic coverage. I finally feel comfortable in a swimsuit again and am so thankful for a company like HAPARI that considers all women's body types in their design. Plus, they have such a fun selection of bottoms to create your own personal look!"
—Tess R.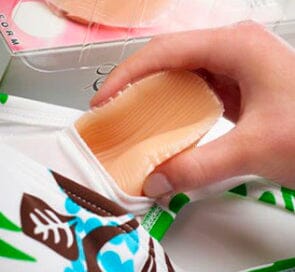 Nearly all HAPARI tankinis, one-pieces and bikinis are designed with secret pockets sewn discreetly into the lining of bust. These pockets are designed to fit our Illusions™ breast inserts but can also be used for some prostheses. Suits with secret pockets are labeled with a "mastectomy-friendly" tag in the product description.
Shop Here >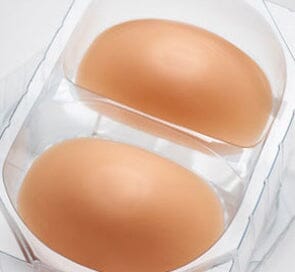 HAPARI's Full Illusions are silicone breast inserts designed to fit into the secret pockets or our mastectomy-friendly swimwear. Full Illusions are the equivalent of adding 1-1/2 to 2 cup sizes. They can be used in chlorinated or salt water and do not absorb or retain water.
Shop Here >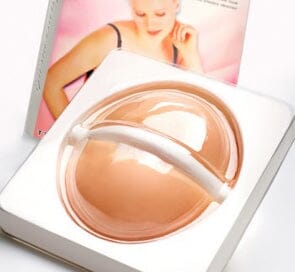 Half Illusions are our half-size inserts that can supplement 1/2 cup size. Half Illusions are recommended for women who have undergone a partial mastectomy or lumpectomy. They, too, are safe to wear in chlorinated or salt water and do not absorb or retain water.
Shop Here >

Best mastectomy suits I've found! Thank you HAPARI for understanding that breast cancer survivors need fashionable, modern, and fun swimsuits, just like every other woman. The suits are just beautiful!"
—Ann W.
Designed to Boost Your Confidence
Feeling confident in your swimwear is a lot like feeling comfortable in your own skin, which can be an issue for a lot of women. At HAPARI, we design our swimwear with subtle features that help women feel confident and beautiful.
Adjustable Ties
Many swimwear styles from HAPARI feature adjustable straps that can be worn three way — as a halter, criss-cross or tank — to create a customized fit. Flexibility with the way you can tie your swimwear provides additional support and balance for inserts or protheses and can help keep them snug against your body.
More Coverage
HAPARI's line of tankinis, one-pieces and bikinis offer more coverage than most other companies' swimwear. Our tankinis are on average 2" longer than the industry standard. We've also introduced a selection of high-neck styles that provide additional coverage and sun protection.
Selection
Mastectomy swimwear is can be hard to find and selection is often limited. However, nearly all HAPARI swimwear is designed with our secret pockets to fit our Illusions™ breast inserts and give you more variety and choice. We believe you shouldn't have to compromise on style to find swimwear that meets your needs.